The Township of King is committed to helping pollinators by enhancing existing habitats and creating new ones in parks, gardens and natural areas. The Township of King has entered into a partnership agreement with Pioneer Brand Honey to introduce an apiary on-site and offer educational workshops.
Image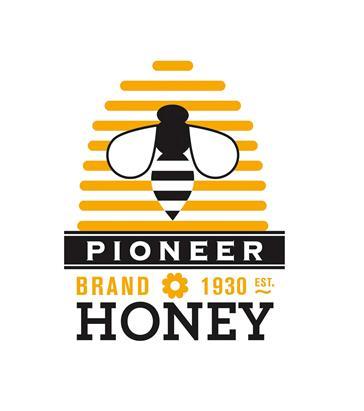 Andre Flys runs Pioneer Brand Honey alongside his wife Kerrie and their 3 children . It's been almost 100 years since grandfather Charles Sauriol began tending his first bee hive at the Forks of the Don River in Toronto. Sauriol bottled honey in clay pots and named it "Pioneer Brand Honey", in honour of the Pioneers of the Don, and family tradition was born. Saluting those who blazed the trails ahead of them and brought "European" honey bees or Apis Melifera on the boats with them. Until then honey bees did not exist in North America. Today, Charles' grandson, Andre Flys, is the one who bottles honey under the "Pioneer Brand" name in Nobleton, Ontario. Andre is inspired by his Grandfather and his Father, John, who share the passion for keeping bees. Andre tells of spending the first Monday of each month with his Dad attending Toronto District Beekeepers Association meetings learning from their peers.
For almost 20 years, Andre and his Dad were volunteers and organizers with the Royal Winter Fair Honey Bee education program. Advocacy and education became more important to Andre as environmental concerns began to seriously impact our pollinators and his beekeeping operation. Andre is past President of the Ontario Beekeepers Association, he has taught Apiary Management at Niagara College's commercial beekeeping program and has also taught Ontario Beekeepers Association workshops and currently manages hundreds of colonies of bees for their business, Pioneer Brand Honey.
The family manages their booth at the Aurora Farmers' Market every season since 2003 and their farm gate store in Nobleton serving up honey samples and conversation 7 days a week. Their products have expanded since Grampa Charles bottled one size years ago. Today they have pure Ontario Wildflower honey, Buckwheat honey, Blueberry blossom honey, skin cream, bug repellent, foot bars, deodorant and lip balms. In addition, they carry dozens of different beeswax candles, bee pollen, royal jelly and propolis.
Today, beekeeping is a considerable challenge with fragmented forage space from development, highly intensive pesticide use in modern agriculture and an ever degrading natural environment. While there might be easier ways to make a living, Andre is committed to carry on beekeeping and will continue to make a living from them and advocate for their honeybees and native pollinators.