Cold Creek Conservation Area offers 2 indoor facilities, a picnic shelter and plenty of open space perfect for a variety of private rentals such as birthday parties, school groups, meetings, corporate functions, picnics, family gatherings, wedding receptions and so much more!
To rent one of the facilities below or to read the Guidelines for Renting a King Township Facility, please visit www.king.ca/bookaspace. You can also complete the Facility Booking Request Form. 
All rentals are subject to the current COVID-19 provincial guidelines and restrictions.
For more information, please email or call 905-833-6561.
Education Centre
Image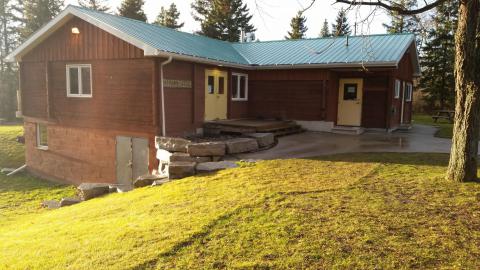 The Education Centre is a full service, 2-floor building equipped with air conditioning, an indoor fireplace, full kitchen, tables and chairs, an outdoor fire pit, enclosed deck and an accessible entrance and washroom. 
Capacity: 60
Visitor Centre
Image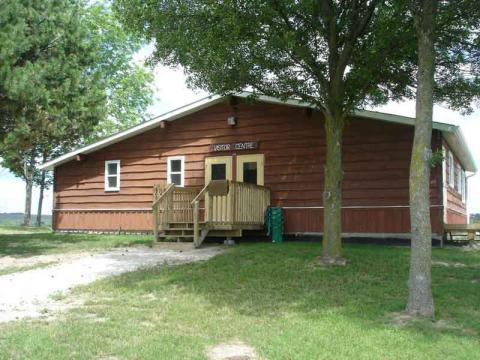 The Visitor Centre is an intimate 1-floor building equipped with heating, a full kitchen, tables and chairs, an accessible entrance/deck and washrooms.
Capacity: 30
Picnic Shelter
Image
The picnic shelter is  50ft. by 30ft. sheltered structure with a water pump, perfect for outdoor functions such as barbecues and picnics. The shelter includes picnic tables and hydro. Please note, open flame and charcoal barbecues are not permitted. A portable toilet is available on site.
High Ropes Challenge Course
Image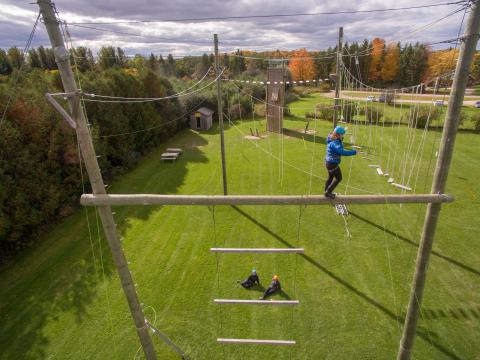 Our high ropes challenge course is available to rent. For more information and pricing please email us.
The Township of King is proudly accredited with the ACCT (Association for Challenge Course Technology).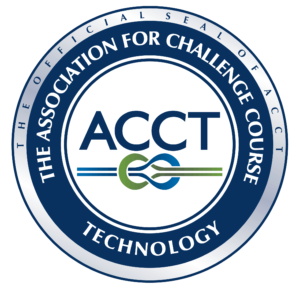 The Association for Challenge Course Technology (ACCT) establishes and promotes the standard of care and measure of excellence that defines professional practice and effective challenge course programs. ACCT develops, refines, and publishes standards for Installing, maintaining, and managing challenge courses; provides forums for education and professional development; and advocates for the challenge course and adventure industry.